Mindfully Crafted
Every detail of our products were thoughtfully designed. We take great pride in the function, durability and beauty of our designs and the quality of the materials we chose to use for them. Read more about our PVC below.
TowelMaid Racks are Proudly Made in the USA
Yes, we could get our designs made in China cheap and sell them cheaper but there are so many reasons why we don't. Read our reason below.
Quality & Your Safety

American manufacturers are at the forefront of PVC innovation, producing products that are of the highest quality.

Also, PVC from China has been found to contain lead and toxic chemicals. Our PVC doesn't! In fact it is lead a phthalate free!

Scroll down to read about what makes our PVC superior.

Ethics

Labor laws and worker protection standards in the USA are more robust than in many other countries, ensuring that workers are treated fairly and paid appropriately.

Working conditions are especially bad in China's plastics productions. In fact forced labor and child labor are used for most of the PVC produced in China. We can't support that. Can you?

American Jobs & Economy

By having our products made in the USA, we are supporting American businesses, which in turn strengthens the economy and creates jobs.

By supporting American manufacturers, you are contributing to the long-term economic sustainability of the country and its communities

Environment

American plastics manufacturers are subject to stricter environmental regulations, which means that products like ours that are made in the USA are produced in a more environmentally responsible manner.

Products made in the USA have a smaller carbon footprint due to shorter supply chains and reduced transportation emissions.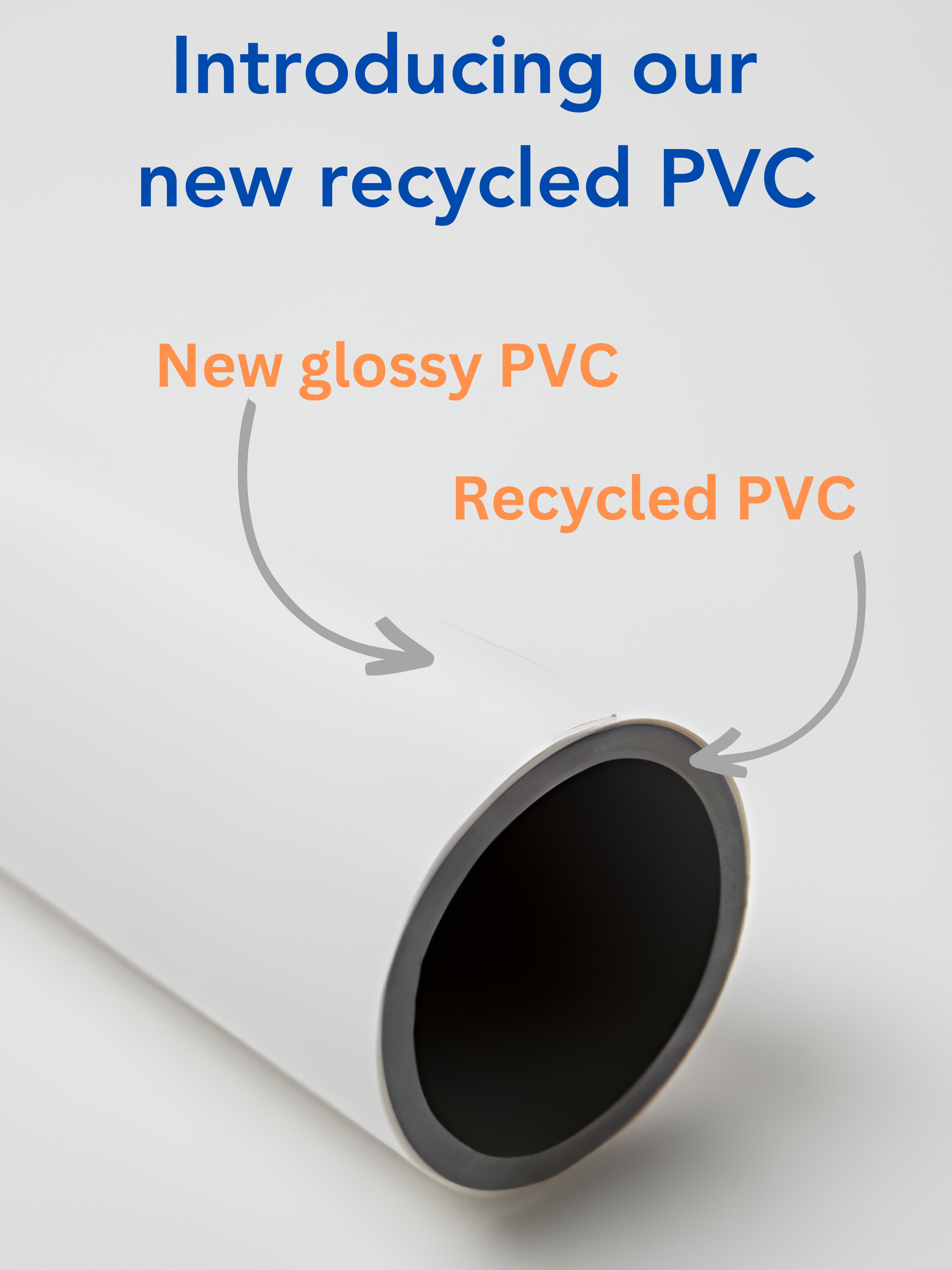 Our Outdoor Furniture-Grade PVC is Beautiful, Strong and Durable
Both the outer and inner layer of our pipes are made from our special PVC which is enhanced with a combination of titanium dioxide and UV stabilizers which make our PVC UV, mold and fade resistant.
Both layers are also enhanced with impact modifiers which add extra strength and durability to our products.
We are so proud to say that now the inner layer of our pipe is made of recycled PVC that would otherwise be waste. Isn't that cool? We think so!
The outer core is still our newly manufactured PVC which ensures a gorgeous high-gloss finish.
As always, our PVC is lead and phthalate free.
Our Fittings Ensure Stability and Beauty.
Our fittings are made from the same specially enhanced PVC as our pipes and have the same beautiful high-gloss finish.
The ends on the sockets are tapered for a sleek transition to the pipe.
The fittings have considerably more socket depth than plumbing fittings to ensure the stability of our products.
The impact strength of our fittings are typically 5 times as strong as plumbing fittings (based on independent lab testing).